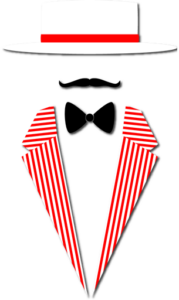 The Fun City Chorus announces an exciting new way for patrons to stay connected with the Fun City Chorus and to support our scholarship fund.  Introducing, 'Friends of Fun City Chorus', an avenue for our friends to stay connected with us and to support music scholarships for high school seniors entering college. Since its' inception several years ago Fun City Chorus has awarded over $15,000 in scholarships.
As a Friend of Fun City Chorus you will be listed on our website and Facebook page as a supporter of our chorus and the scholarship program. In addition, you'll be the first to know about our upcoming events, concerts and shows. You'll also get special invites to exclusive events like guest night, mini-concerts and other Fun City Chorus functions.
The cost is very minimal and the benefits are tremendous...
$15 per year (individual)
listing example:
Mr. John W. Jones
 $25 per year (couple)
(includes your message to be displayed)
listing example
 Mr. & Mrs. John W. Jones
 'Keep the whole world singing'
Friends of Fun City Chorus:
Jim Olmedo
Lou and Bob James
Debbie Alston
Mary James
Pat and Jean Penor
Brenda Lumpkin
Jason Brown
Amy Johnson
Byard Clemmons
Calvin Mallett
Amanda Wolf Dennett
Jamie Brown
Bill and MJ Morgan
Michael Berry
Shane and Katie Henry
Leslie Hardin
Felissa Scott
Mary and Ken Brown
Steve Spakes
Chuck Fish
Bill Stiebing
Vic and Janet Harrington
Dickie Weston
Steven Kirsch
Sharon and Ronnie Roth
Ray Freeman
Margaret Stoner
Elizabeth Maddox
Contact us by email, talk to any Fun City Chorus member
THANK YOU FOR SUPPORTING FUN CITY CHORUS